NCCMI Coaching Staff
<![if !vml]>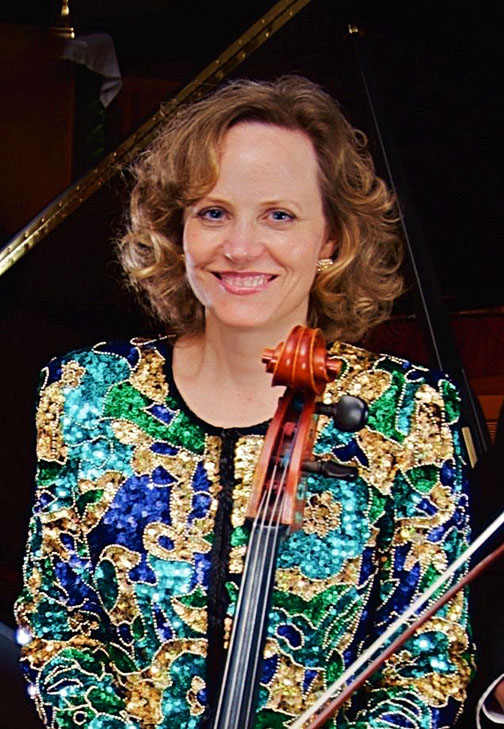 <![endif]>Elizabeth Beilman- (Executive Director of NCCMI) – is a native of Wichita, Kansas, Ms. Beilman joined the North Carolina Symphony in 1988 and serves as the orchestra's Associate Principal Cello. Since coming to Raleigh, she has performed in numerous recitals and ensembles in N.C. and has appeared as soloist with the North Carolina Symphony. Dedicated to music education, she is Co-founder and Executive Director of NCCMI and Co-Director of the Lamar Stringfield Music Camp. She also maintains a thriving private cello studio. As a founding member of the chamber music ensemble Aurora Musicalis, she has recorded for the Albany label Pulitzer-prize winning composer, Robert Ward composed "ECHOES OF AMERICA" for her chamber music ensemble. In recent years, she has performed with the Breckenridge Music Festival Chamber Orchestra. Before her arrival in N.C., Ms. Beilman was Artist-in Residence for two years at the Banff Centre for the Fine Arts in Alberta, Canada. During that time, she toured throughout Canada, performed with Felix Galamir and with Menachem Pressler of the Beaux Arts Trio, and was featured at the Shawnigan Lake Festival in British Colombia. She is a co-founder of Aurora Musicalis with husband Jimmy Gilmore. Ms. Beilman holds both Bachelor's and Master's degrees in Music Performance from the Indiana University School of Music. While at I.U., she held a faculty position of Associate Instructor and served as Assistant to Fritz Magg, Distinguished Professor of Music. Other cello teachers were Anner Bylsma, Aldo Parisot and Paul Tortelier. Her extensive background in chamber music includes studies with Rostislav Dubinsky of the Borodin String Quartet, Josef Gingold and Peter Oundjian of the Tokyo String Quartet.
<![if !vml]>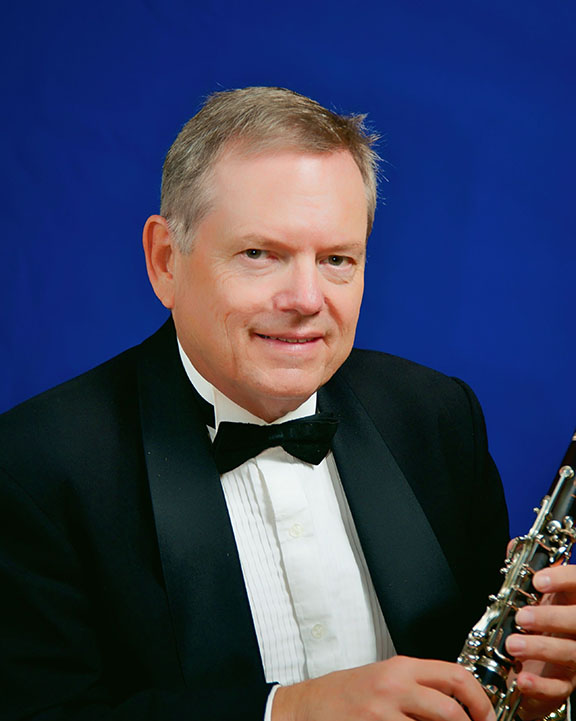 <![endif]>Jimmy Gilmore - (Assistant Executive Director of NCCMI) – is a native of Dallas, Texas and Principal Clarinetist (ret.) of the North Carolina Symphony. He holds a Bachelor's degree from the Eastman School of Music and a Master of Science degree from the Juilliard School of Music. Mr. Gilmore was formerly a member of the Rochester Philharmonic and the U.S. Military Academy Band at West Point. A faculty member of Duke University and Meredith College, Mr. Gilmore has made numerous appearances as a soloist and recitalist throughout the Southeast. In addition, he has appeared many times as a concerto soloist with the North Carolina Symphony. In the 2016-17 season, he will be performing the Copland Clarinet Concerto with the Duke Symphony Orchestra. Mr. Gilmore is very active in the Triangle music community, performing regularly with North Carolina Opera and other leading arts organizations. Chamber music has long been an important part of Mr. Gilmore's musical life. He is a founding member of the ensemble, AURORA MUSICALIS and has performed in many recitals in the Carolinas. Mr. Gilmore is also a published writer. His articles have appeared in Opus Magazine, The State Magazine, The Spectator and Clarinetwork. In 1989, his one-act play, The Picture Album won second prize in the Wachovia Playwrights Competition, a state-wide contest.
Robert Anderson - is Associate Principal bassist with NCS and Professor of Bass at UNC-Chapel Hill. He is a graduate of Eastman School of Music and also worked with great teachers at Tanglewood and Pittsburgh. He has played in many chamber music ensembles, including Aurora Musicalis and performed in summer festivals and ensembles including Skaneateles (NY) Chamber Festival, Chautauqua NY, and Savannah Symphony. At the Eastman School of Music, he studied with Oscar Zimmerman.
Rebekah Binford - first joined the North Carolina Symphony as a tutti violinist in the 1982-83 season. Binford studied with James Buswell at Indiana University, with David Cerone and Ivan Galamian at Meadowmount, and has taken Master Classes with Isaac Stern and Joseph Silverstein. She worked closely with Joseph Silverstein while at Tanglewood's Berkshire Music Center in both orchestral and chamber music. She has performed with many chamber music groups including Aurora Musicalis, Mallarme Chamber Players and Amici della Musica, which she helped found with other Symphony members in 1986. She recently performed the world premiere of Harold Schiffman's Sonata for Solo Violin, one of several works composed for her and dedicated to her. Binford has been heard on national radio broadcasts from Tanglewood and the Eastern Music Festival. She performs on a Sanctus Seraphin violin made in Venice, Italy in 1736.
Carol Chung - is lauded for her "heartfelt delicacy" (Raleigh News & Observer) and for performances that "pack an emotional wallop" (CVNC.org), violinist Carol Chung enjoys an active career as a recitalist, chamber musician, coach and teacher. Since 2008, she has served as Concertmaster of North Carolina Opera, and since 2000, she has performed regularly with the North Carolina Symphony and the Mallarmé Chamber Players. She is also a founding member of the chamber group, Quercus. In the summer, Ms. Chung performs with the Colorado Music Festival, a professional summer orchestra based in Boulder. She is also a certified teacher of the Alexander Technique. Ms. Chung began studies on both the violin and piano at the age of five, and at eighteen, chose violin for her major instrument. She holds both Bachelor and Master of Music degrees in violin performance from the Cleveland Institute of Music, where she studied with violin department head David Updegraff and Bernhard Goldschmidt, principal second violinist of the Cleveland Orchestra. She has performed with the Cleveland Orchestra at the Kent/Blossom Music Festival as well as in the master classes of William Preucil, Ani Kavafian, and James Buswell at the Sarasota Music Festival. She has also performed and coached with members of the Tokyo, Vermeer, Cavani and Juilliard Quartets. Formerly a member of the Canton (Ohio) and Virginia Symphonies, she resides in Raleigh with her husband, math teacher Jason Wilson, and their cat Roxie.
David Marschall - has been a member of the North Carolina Symphony since 1987 and was appointed Associate Principal Viola in 2007. Since 1990, he has spent his summers playing in the orchestra of the Santa Fe Opera. Mr. Marschall is a member of the chamber ensemble Quercus, and he is a member of New Music Raleigh, an ensemble dedicated to the music of living composers. He also performs regularly in the Manning Chamber Music Series at William Peace University. Mr. Marschall has also served as Principal Viola for the Baltimore Chamber Orchestra and the Columbus Pro Musica Chamber Orchestra. He was a member of the New Orleans Symphony, the Innsbruck (Austria) Symphony, the Des Moines Metro Opera, and the Colorado Philharmonic. A native of Columbus, Ohio, he studied first at Ohio State, and he received his Master's degree from the Peabody Conservatory, where he studied with Karen Tuttle. His viola was made in 2009 by Grubaugh and Seifert of California. His wife, Amy, teaches German and English at Raleigh Charter High School, and they have two sons, Philip and Owen.
Margaret Evans - is an award-winning teacher known for building students who play with depth of understanding, passion, beauty, and technical ease. Her philosophy is to equip every student with the background and skills necessary to reach personal musical goals, whatever they may be. She has produced many winners of significant piano competitions at state and regional levels, and several winners at the national and international level. Her students have been invited to perform with orchestras, as soloists at national and state conferences, and in master classes; and they have been awarded numerous prizes and scholarships to noted music schools such as Oberlin and Eastman. Dr. Evans has judged American piano competitions from coast to coast, including the Bartok-Kabalevsky-Prokofiev International, the MTNA, and the Harold Protsman Classical Competitions and competitions in Hong Kong. Voted Raleigh Piano Teachers' first "Teacher of the Year," in 2011, she received her Doctorate in Music from Northwestern University, Masters' from the University of Illinois, Bachelor of Music from the University of North Carolina at Chapel Hill. Dr. Evans has served two terms each on the Executive Board of Raleigh Chamber Music Guild, and on the Executive Board of the North Carolina's Music Teachers National Association. She established the MTNA Collegiate Chapter at Meredith College in 2005, the second such chapter in the state, and serves as its Faculty Advisor.
Dana Friedli - studied at Eastman and Mannes, receiving her MM from Mannes in1990. Teachers included Fredell Lack, Sally Thomas, Ani Kavafian, Felix Galimir and Stuart Canin. Dana lived and freelanced in New York for 12 years, playing music ranging from Bach to Xenakis and everything in between! In 1998 Dana and her violin restorer husband Jerry Pasewicz relocated to Raleigh to open Triangle Strings. Dana taught at Meredith College for 12 years and at UNC Chapel Hill for 7 years. She is a dedicated teacher of 26+years with a thriving Suzuki Studio. Dana is a founding member of Suzuki of the Triangle, which sponsors TCI, a summer chamber music institute, and also a prep workshop for local youth orchestra auditions. In keeping with her dedication to teaching young children, she founded two Montessori pretwinkle programs for 3-6 year-olds- now in year 8! Dana has performed extensively with the North Carolina Symphony, Music-on-the-Hill series at UNC's Memorial Hall, NC Opera, all things choral at Duke Chapel, and numerous other area groups. Triangle Strings presents a yearly instrument exhibition called " Meritage", in which Dana performs on fabulous instruments alongside her favorite colleagues. Dana loves to run, paddleboard and make silver and dichroic glass jewelry in her "spare time"
Margaret Garriss - has taught violin at Meredith College since 1989. She is a professional violinist, teacher and freelance musician who enjoys teaching both traditional and Suzuki students in private and group settings. While a student, Margaret was a scholarship recipient for the Paul Rolland International String Workshop held in Salzburg, Austria, and the Agnes Cooper Memorial Award from Meredith. She was also selected as Who's Who Among Students in American Universities and Colleges and was chosen as a member of The Outstanding Young Women of America. Garriss holds professional memberships with the American String Teacher's Association, The Musician's Association Local 500, The Music Teachers National Association, Music Educators National Conference, The Suzuki Association of the Americas, The Raleigh Music Club, Sigma Alpha Iota, and Pi Kappa Lambda. Since 1982, Garriss has served as an Associate Coordinator and Director for the Lamar Stringfield Chamber Music Camp held annually at Meredith. She is also a certified non-practicing member of the Feldenkrais Method and she traveled internationally for two years as a musical missionary with the Celebrant Singers organization based in California. BM (magna cum laude) and MM from Meredith College.
David Glover - joined the North Carolina Symphony as Associate Conductor in the 2014/15 season. Glover came to the North Carolina Symphony from the Indianapolis Symphony Orchestra, where he served for two years as the Assistant Conductor, leading its Discovery, Family, and Side-by-Side Concerts. His duties with the North Carolina Symphony include conducting education and evening concerts throughout the state, as well as performances on the Pops Series and Young People's Concerts. He regularly prepares audiences for what to listen for at pre-concert talks. He has led numerous orchestras including the Indianapolis Symphony Orchestra, Ensemble Orchestral de Paris, North Czech Philharmonic, Bulgarian Opera in Bourgas, and Hungarian Opera-Cluj. As a participant in numerous competitions, he placed in the semi-finals of the Bartók Opera Competition and was the youngest person to pass the preliminary round of the Cadequés Competition in 2008. In addition, Glover has held positions as the Ansbacher Fellow to the Salzburg Festival and conductor of the Indiana University All-Campus Orchestra. He holds degrees from the University of Georgia and Boston University in violin performance, as well as a master's degree in instrumental conducting from Indiana University, where he was named an Adjunct Lecturer in 2007. Glover founded and served as Artistic Director of L'Orchestra da Camera in Boston, which he led for its first two seasons. Mr. Glover joined NCCMI faculty in 2017.
Emily Glover - joined the North Carolina Symphony in September 2015. In recent seasons she has played regularly with the Indianapolis Symphony, Cincinnati Symphony, and Colorado Music Festival. Since 2013, she has also been Concertmaster of the Indianapolis Chamber Orchestra. As a chamber musician, Emily has been first violinist with the Lockerbie String Quartet, and was a guest performer with the Muir Quartet. A native of Lynchburg, Virginia, Emily holds degrees from Furman University and Boston University, where her teachers have included Peter Zazofsky and Thomas Joiner. Emily lives in Cary with her husband, David, who is the Associate Conductor of the North Carolina Symphony.
Pamela Kelly - has been an active strings teacher and performer in the Triangle area since 1983. Currently, Mrs. Kelly is working as Director of String Ensembles and Private Lessons Instructor at Ravenscroft School in Raleigh, where she has been since 2011. In addition, she continues to direct and teach for the Cape Fear Valley School of Violin in Dunn, NC, which she founded in 1983, and which just celebrated its 30th year of training students and mentoring teachers. She received her Bachelor of Music Degree with Honors in Violin Performance from the University of North Carolina at Chapel Hill, where she attended as a Morehead Scholar from 1977-1981. She also received her Master's Degree in Violin Performance from UNC-CH in 1983.
Greg Logan - is a Raleigh native who attended and graduated from Broughton High School. His interest in music, particularly the violin, began in the Raleigh Public School system where he participated in many of the same musical organizations as our current youth. Mr. Logan left Raleigh to attend college at Appalachian State University. Majoring in Music Education, he achieved the honor of concertmaster in the school orchestra during his sophomore year. During his junior year, he left Appalachian and became a freelance musician, working and playing in regional orchestras, including the Florence, Asheville, Salisbury and Hickory symphonies. Upon meeting and marrying his wife, Dannette Aldridge, he returned to Raleigh where he completed his Music Education degree at North Carolina Central University in Durham. Securing a job as orchestra director in Moore County for 4 years, he helped to develop the Area I strings program, which consisted of elementary, middle and high school string orchestras. At this point of his career he was able to move into the Wake County public school system, where he taught at two elementary schools, one middle school and finally two high schools. One of the two high schools was Broughton High School, the school he graduated from. Mr. Logan was the orchestra director for 19 years, combining with Athens High School for his final five years in the Wake County Public School system. Currently Mr. Logan teaches privately and performs with the Foscoe Philharmonic Trio, the Barton College/Wilson Symphony Orchestra and other community orchestras. He also serves on the board of Chamber Music Raleigh, where he seeks to further a classical music connection with the public school youth in this area. Mr. Logan and Dannette, his wife of 35 years, have three sons who reside in the Raleigh area as well.
Rosalind Leavell - received a Bachelor of Music degree from the Cleveland Institute of Music, a Master of Music degree from the University of Minnesota, and is a Doctor of Musical Arts candidate in Cello Performance at the University of Minnesota. She has performed as a substitute cellist with the Minnesota Orchestra, the North Carolina Symphony, and the Charleston Symphony Orchestra. In addition, she was the principal cellist of the St. Cloud Symphony Orchestra, a fellowship recipient at the Aspen Music Festival and School, and regularly performs with the North Carolina Opera Orchestra. Rosalind maintains a private cello studio in Raleigh.
Kent Lyman - is a Steinway Artist, and has distinguished himself as a soloist and chamber musician throughout much of the United States, in South Korea, China, and in Brazil. He has performed and/or lectured in many venues, including the Piccolo Spoleto Festival in Charleston, South Carolina and has made a number of trips to South Korea where he has taught master classes and performed as a soloist at universities and schools throughout the country, including the capitol, Seoul. Dr. Lyman has appeared with a number of orchestras, including the North Carolina Symphony and the Florence Symphony Orchestra (South Carolina). He has toured the East coast with the Piedmont Trio in performances of a program commemorating the centenary of the death of Clara Schumann. Mr. Lyman has recorded for the Centaur label, and can be heard on a CD performing chamber works of the late American composer Virgil Thomson. Kent Lyman is currently Professor of Music and Coordinator of Piano Studies at Meredith College in Raleigh, North Carolina. A native of Utah, he received his bachelor's degree from the University of Utah in Salt Lake City, and master's and doctoral degrees from Indiana University in Bloomington, where he studied with James Tocco.
Anton Shelepov - has a multifaceted career has gained him praise from critics: "His technical skill, combined with his superb gift of musical interpretation, was dazzling" (The Flint Journal), "Shelepov, the compact powerhouse whose fiddle floated and soared… got his shining hour (42 minutes, to be exact) at Friday night's Masterworks concert…" (Lansing City Pulse). A native Siberian, Anton began playing violin at the age of four and went on to earn a master's degree and a doctorate in Violin Performance from St. Petersburg Conservatory and Michigan State University, respectively. He is a winner in various international competitions including the 1999 Garth Chamber Music (St.Petersburg, Russia), 2000 Tadeusz Wronski Solo Violin (Warsaw, Poland) and has received the prestigious David Oistrakh Award from Rostropovich's "Slava" International Foundation. As a soloist, Dr. Shelepov has appeared in both North and South America, Europe, and Russia. Throughout his career, he has collaborated with prominent composers of our time, including Rodion Shchedrin, Augusta Read Thomas, John Corigliano, and Peter Dyson—whose works he premiered in Russia and the United States. As a founding member of Krasni String Quartet, he has recorded 4 CDs for the British OLYMPIA label. He has performed nationwide annually as a member of the Montclaire String Quartet. A devoted educator, Dr. Shelepov has been a faculty member of the West Virginia State University. He joined the NC Symphony in September 2016 and NCCMI in 2017.
Bonnie Thron - joined the North Carolina Symphony as principal cellist in 2000. She currently is a member of the piano quartet Quercus and frequently plays with the Mallarme Chamber Players. In the summers she plays in the Sebago Long Lake Music Festival in Maine. Previously she was a member of the Peabody Trio, in residence at the Peabody Institute, during which time the group won the Naumberg chamber music competition. She received Bachelors and Master's Degrees from the Juilliard School. Her teachers include Lynn Harrell, Harvey Shapiro, Norman Fischer and Elsa Hilger. Ms. Thron also received a BSN from Johns Hopkins School of Nursing and worked as a nurse for several years as a nurse at Johns Hopkins Hospital and as a case manager in home care nursing during which time she was a cello teacher at the Baltimore School for the Arts.
Jacob Wenger - is a native of Raleigh, North Carolina. He is the professor of cello at the University of North Carolina-Wilmington and performs regularly with: Chamber Orchestra of the Triangle, North Carolina Opera, Carolina Ballet, Tar River Philharmonic, and as a sub with the North Carolina Symphony. Mr. Wenger is also Assistant Conductor of the Triangle Youth Orchestra. In addition to his work in the classical realm, he performs in national tours of Broadway productions at the Durham Performing Arts Center. Wenger also plays with New Music Raleigh, one of Raleigh's most adventurous performing arts group, which only performs the works of living composers. Mr. Wenger has also performed with the "Requiem for Darfur" Orchestra in Carnegie Hall, an orchestra which included some of the best orchestral and chamber musicians in the United States and Europe. Mr. Wenger studied with Margo Drakos, Zvi Plesser, Marcy Rosen, and Jonathan Kramer. He has also studied chamber music with Robert Mann, Sylvia Rosenberg, and Jeffrey Cohen. He received his Bachelor of Music from the NC School of the Arts and Master of Music from Manhattan School of Music.
Nathaniel Yaffe - joined the North Carolina Symphony in the 2013/14 season. Born and raised in West Hartford, Conn., he earned a double Bachelor of Music degree in Cello Performance and Audio Recording from the Cleveland Institute of Music in 2009, and a Master of Music degree in Cello Performance from CIM in 2010. Dedicated to teaching as well as performing, Mr. Yaffe is a Doctor of Musical Arts Candidate in Cello Performance at the University of Minnesota. While at the U of M, he developed and taught a series of seminars on recording techniques for the performing musician. He has performed with the Minnesota Orchestra, the Pittsburgh Symphony, and the New World Symphony. A two-time Orchestral String Fellow at the Aspen Music Festival and School, Mr. Yaffe was a member of the Aspen Chamber Symphony and the Aspen Festival Orchestra. While pursuing his Bachelor of Music degree, he was a production intern at Telarc International where he worked closely with Grammy Award-winning producers and engineers. Among his accomplishments as a producer and engineer is the debut album of 2008 Naumburg International Violoncello Competition First Prize Winner David Requiro, which was released through Nathaniel Yaffe Productions to critical acclaim. Mr. Yaffe's teachers and mentors include Richard Aaron, Melissa Kraut, Michael Mermagen, and Tanya Remenikova.
Robert Anemone – is a violinist who has been praised for his "complete command, beautiful sound, and firmness without anxiety" (Boston Musical Intelligencer). First prize winner of the Hudson Valley Philharmonic Strings Competition, the New England Conservatory Violin Competition, and the Concord Young Artist Competition, he has appeared as a soloist with orchestras including the Evansville Philharmonic Orchestra, Concord Symphony, New England Conservatory Philharmonia, and University of Evansville Symphony Orchestra, as well as in recital in the United States and Europe. He is currently a member of the first violin section of the North Carolina Symphony. From 2015-2018, Robert was concertmaster of the Evansville Philharmonic Orchestra and a member of the Eykamp String Quartet, which held the position of faculty artists-in-residence at the University of Evansville. From 2015 to 2017 Robert was a member of the Larchmere String Quartet, which gave recitals and masterclasses across the United States and Canada in such venues as the Chicago Cultural Center, Cincinnati College-Conservatory of Music, and the University of Louisville's Comstock Hall. A graduate of James Buswell's studio at the New England Conservatory (BM 2012, MM 2014), Robert was a recipient of the Dorothy J. Bales '41 Violin Scholarship and was awarded the 2014 Gunther Schuller medal for outstanding graduate study. He is a regular faculty member at the Chapel Hill Chamber Music Workshop each June and has also held teaching posts at the North Bennet Street School, the Ip Piano School, and the Arthur Russel Strings Festival.
Bradley Burgess – is praised for his "virtuoso piano playing" and his ability to leave audiences "spellbound" (ClassicSA), Bradley Burgess enjoys a multifaceted career as concert pianist, concert organist, and church musician, and has appeared in recital across his home country of South Africa and the US. He holds graduate degrees in piano and organ performance from Manhattan School of Music and Yale Institute of Sacred Music, and currently serves as Associate Director of Music and Worship Arts at Edenton Street United Methodist Church in downtown Raleigh.
Matthew Chicurel – is a Chapel Hill violist and violinist and has performed in the U.S. and Europe in such halls as New York's Carnegie, Merkin, Alice Tully and Lincoln Center. Mr. Chicurel has performed with the North Carolina Opera, Carolina Ballet, Capitol Opera, Chamber Orchestra of the Triangle, The North Carolina Symphony, The Carolina Phil., Greensboro Symphony, The Manhattan Chamber Symphonee, The West Side Chamber Orchestra and The Symphony of the Mountains, and is a frequent performer for shows at DPAC. He has been a member of Juniper String Quartet, Burnished Trio and BarHop Quartet. He attended the North Carolina School of the Arts, under Ulrich Eichenauer, and received a Master's Degree from Mannes College of Music, The New School in New York, under Daniel Panner. Mr. Chicurel maintains a strong commitment to arts education, teaching privately and helped found a children's violin program at the Richard Rogers School of Arts and Technology (PS166) in NYC. His former students have been or are currently enrolled in some of the world's finest institutions including The Juilliard School, Cleveland Institute of Music, The Kaufman Center's Special Music School (P.S. 859) in New York, and The University of North Carolina School of the Arts, in Winston Salem. Mr. Chicurel resides in Chapel Hill North Carolina, where he is a freelance performer and teacher.
Lauren Dunseath - earned her Bachelor's degree at SUNY Purchase, where she had the opportunity to work with members of the Orpheus Chamber Orchestra, Mendelssohn Quartet, Beaux Arts Trio, and Guarneri Quartet. She went on to receive her Master's degree in Cello Performance at Carnegie Mellon University with fellowships in Opera and Contemporary Music. While at CMU, she received the Wilkins Cello Award, as well as a grant to perform in Perugia, Italy. Lauren appears regularly in chamber and orchestral settings, and has won numerous chamber competitions that have allowed her to tour internationally. She enjoys sharing her love of chamber music with the next generation of musicians
Timothy Holley - is an alumnus of Baldwin Wallace University and The University of Michigan, where he studied with Regina Mushabac, Jerome Jelinek, Jeffrey Solow and Erling Bløndal Bengtsson. He has collaborated with the Mallarmé Chamber Players and the North Carolina Symphony Orchestra since 1997. His doctoral dissertation focused on the cello music of African American composers, and his activities have continued in the study and performance of African American concert music. He has given world premiere performances of works by T. J. Anderson (Spirit Songs, commissioned by Yo-Yo Ma), William Banfield (Soul Gone Home for soprano and chamber ensemble with Nneena Freelon), and Trevor Weston (Life Goes for soprano and chamber ensemble with Louise Toppin), and Adolphus Hailstork (Theme and Variations for solo cello, and most recently the Sonata for Cello). He performed Valerie Capers Song of the Seasons for soprano, cello and piano with Louise Toppin in Weill Hall at Carnegie Hall in New York (2001). He has participated in recent Gateways Music Festivals in Rochester, New York (2011, 2013), the VIDEMUS@25 Festival at The University of North Carolina at Chapel Hill. He has made cello transcriptions of works by William Grant Still, and contributed encyclopedia entries on the Negro String Quartet and the Symphony of the New World. He is an Associate Professor of Music at North Carolina Central University.
Ashley Kovacs - graduated in April 2012 from the University of Michigan School of Music with a Bachelor's Degree in Violin Performance. Born and raised in North Carolina, she began playing the violin at age 7. She comes from a musical family: her mother is a violist in the North Carolina Symphony, and her father is a band director and strolling clarinetist and saxophonist. Ashley has attended numerous music festivals around the country, including North Carolina's Brevard Music Festival, Meadowmount School of Music in New York, and the Kennedy Center Summer Music Institute in Washington, D.C. She has won various competitions in Raleigh and in Michigan, including 2nd place in the Musical Society for the Arts Competition, 1st place in the Robert C. Young String Competition, the first and youngest string player ever to win the Raleigh and Durham Symphony Concerto competitions (while in High School) and the Triangle Youth Philharmonic Concerto Competition. She was also chosen to represent the School of Music in Michigan's "Conservatory Project." She was a featured soloist at the Kennedy Center in Washington, D.C. Although Ashley has had an extensive background in Classical music, she is equally passionate about other genres of music such as Irish/Scottish, Bluegrass, Blues, and Swing. She was in a Bluegrass band called Swift Creek for two years. She has been recorded on 5 CD's, including playing the music in the background for a T.V. commercial. She is an avid teacher and maintains a private Suzuki Violin lessons/Fiddle Class at Meredith College. In addition, she was conductor of the Mozart Orchestra at Lamar Stringfield Music Camp, as well as Strings director at Cardinal Gibbons High School, Our Lady of Lourdes School, and Saint Raphael's School from 2015-2017. Ashley currently performs regularly with the North Carolina Symphony and various other ensembles in the Triangle area and is devoted to her two children.
Jessica Kunttu – is a bassoonist who holds degrees from UNC-Chapel Hill (B.M., B.A.) and Stony Brook University (M.M., D.M.A.). Her primary teachers include Mark Popkin, John Pederson, and Frank Morelli. As a performer, Jessica plays regularly with the North Carolina Symphony, the Hamptons Festival Orchestra, and the North Shore ProMusica, as well as groups throughout North Carolina and New York. As a teacher, she most recently gave a masterclass at Shenandoah Conservatory in Winchester, Va. Jessica enjoys exploring the extremes of her instrument and believes that understanding its past and future are equally important to becoming an effective artist. She has performed baroque bassoon with the UNC Baroque Ensemble, Stony Brook Baroque Players, and the NC Baroque Orchestra. She has also commissioned and premiered solo and chamber music works for the modern bassoon, including several works from a long-time collaboration with jazz vibraphonist and composer Eldad Tarmu. Apart from the bassoon, Jessica spends her time sewing, teaching Italian, and taking care of dogs.
Kirsten Jermé - recently completed four seasons as principal cellist of the Evansville Philharmonic Orchestra and cellist of the Eykamp String Quartet, which serves as Artists-in-Residence at the University of Evansville in Indiana. As cellist of the Larchmere String Quartet from 2014-2017, Kirsten performed for the Dame Myra Hess Series in Chicago, Sarnia Concert Association in Canada, the Cincinnati College-Conservatory of Music, at Indiana University with violist Atar Arad, and at the Accademia Chigiana in Siena, Italy, and recorded works of Stephan Krehl with clarinetist Wonkak Kim for the Naxos label. Recent performances include Beethoven's Triple Concerto in Memphis and Nashville with violinist Robert Anemone, pianist Garnet Ungar and the University of Evansville Symphony Orchestra led by Chun-Ming Chen, appearances as guest principal cello of the Illinois Symphony and Orchestra Kentucky, and a collaboration with Maestro Teddy Abrams, members of the Louisville Orchestra and Louisville Ballet for the opening of the Speed Art Museum. She has been on faculty at the Harlaxton Chamber Music Festival in Grantham, England and serves on faculty at the Chapel Hill Chamber Music Workshop in June. During summers, she also plays in the Britt Orchestra in southern Oregon. Formerly a freelancer in New York City, Kirsten has performed at Carnegie, Weill and Zankel Halls, Le Poisson Rouge, and the Strad for Lunch recital series, and frequently appeared with orchestras including the Harrisburg Symphony and New England Symphonic Ensemble. She has taught at the Frank Sinatra School of the Arts, Greenwich House Music School, and for the Harmony Program, modeled on El Sistema. Kirsten received her M.M. at Eastman School of Music as a student of Steven Doane and Rosemary Elliott, and a B.A. from Stony Brook University, where she studied with Colin Carr and the Emerson String Quartet.
Roman Placzek – is the cellist of Nezhdanova-Placzek Duo, Executive Director and President of The North Carolina Bach Festival Inc., published composer, internationally recognized soloist, chamber musician, orchestral player, sought-after cello teacher and music educator. He has performed for and with many distinguished artists such as Yo-Yo Ma, Carlos Prieto, James Buswel, Charles Treger, Konstantin Lifschitz, famous British actor Corin Redgrave, legendary American singer Roberta Flack. Mr. Placzek studied at Janáček State Conservatory, Ostrava, Czech Republic; Mozarteum, Salzburg, Austria; The Boston Conservatory; and UMass Amherst. He received his DMA in Cello Performance from University of North Carolina at Greensboro.
Erin Zehngut - has performed throughout the United States, Europe, and South America. A member of the first violin section of the North Carolina Symphony, she was a fellow with the New World Symphony under Music Director Michael Tilson Thomas. In her time there, Ms. Zehngut appeared as Concertmaster and Principal Second Violin, performed in a variety of chamber music projects, and was active in the symphony's Community Engagement program. She traveled to Medellin, Colombia on multiple occasions to perform and teach through an exchange with the Academia Filarmónica de Medellín. In the fall of 2014, Erin traveled to Meyrin, Switzerland, appearing as the sole U.S. representative in a performance under Vladimir Ashkenazy to commemorate the 60th Anniversary of the Nuclear Research Institute CERN. Erin has also performed regularly with the Minnesota Orchestra, and joined them on their historic tour to Cuba in 2015. Erin grew up in State College, Pennsylvania, earned a Bachelor's degree from the University of Michigan (studying with Aaron Berofsky) and a Master's degree from the Cleveland Institute of Music (where she studied with Stephen Rose).