NCCMI Workshops and Master Classes
Each NCCMI Ensemble is required to participate in at least one Workshop or Master Class, as part of their NCCMI curriculum requirements. Among 10 planned NCCMI 10 events for 2018-19 are classes with internationally-recognized artists: Borromeo and Jasper String Quartets, Orchestral Workshop with Grant Llewellyn, Music Director of the NC Symphony, "Release Your Inner Composer" with Jessica Meyer and Pulitzer Prize Winning Composer Caroline Shaw. Also featured is our annual Side by Side with the Community Music School of Raleigh.

The general public is welcome to attend these free events!
Spring 2019 Master Classes/Workshops
March 2, 2019 - 2:00pm Fiddling/Celtic Workshop with Ashley Kovacs
Church of the Nativity 8849 Ray Rd, Raleigh, NC
March 16, 2019 - NCCMI /Community Music School Side-by-Side Workshop and Concert (Workshop begins at 12:30pm/Concert at 3:30pm).
Edenton Street United Methodist Church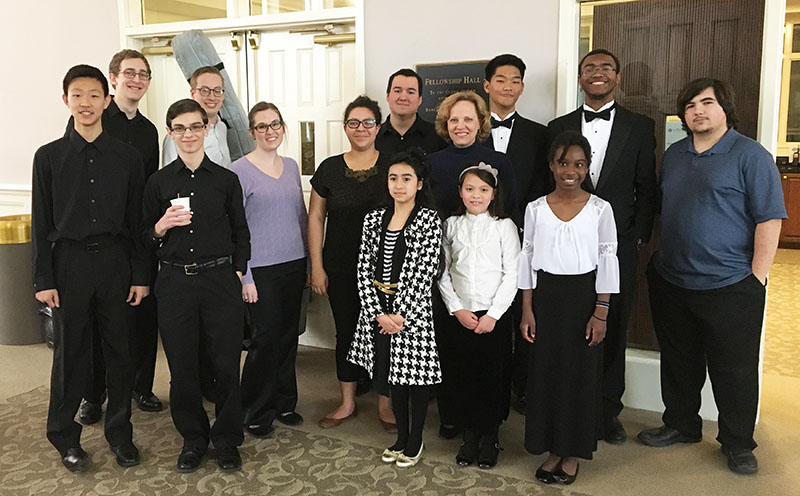 April 6, 2019 - 2:00pm Master Class with Pianist Andrew Tyson
A Chamber Music Raleigh partner event!
Church of the Nativity 8849 Ray Rd, Raleigh, NC
May 18 3:00pm Master Class with Composer Caroline Shaw
A North Carolina Symphony partner event!
Location TBD
In October 2017, we were honored to be able to have a master class with the world famous Juilliard String Quartet.